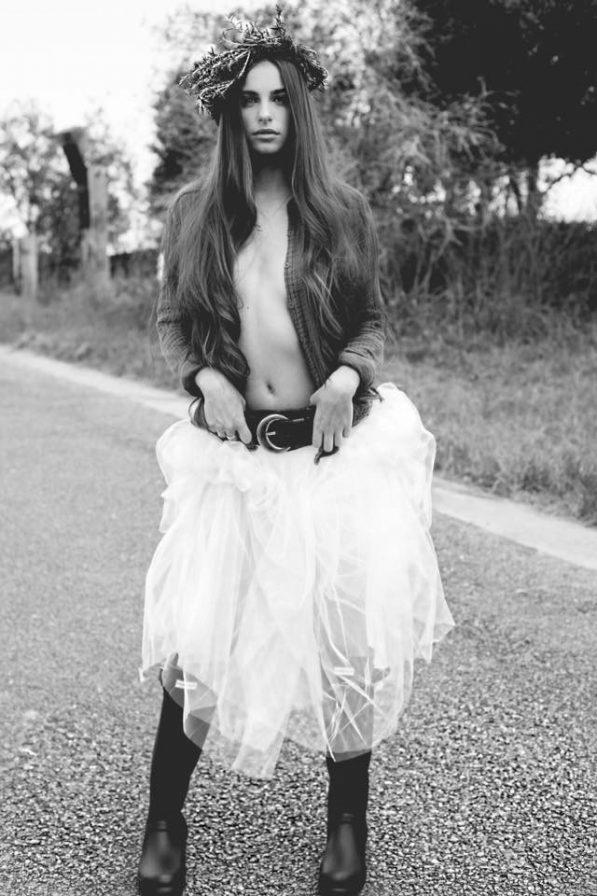 10 TIPS TO NURTURE YOUR HAIR
Model: Phoebe Hill – MUP: Ellie McCauley – Photography: Lee Calleja Thomas
1. Wash your hair a maximum of 2-3 times per week.
2. Avoid excessively hot showers and shampoo your scalp, rather than your roots.
3. Only use sulfate-free shampoos. Sulfates are known scalp irritants and have been linked to split ends.
4. Towel-dry your hair before applying conditioner – this way hair will better absorb moisture.
5. Hair is most vulnerable when wet, so avoid stressing wet hair. Comb with fingers or a wide-toothed comb.
6. Use a low-heat setting when blow-drying and point the nozzle down, rather than side-on (if it burns your skin, it'll burn your hair).
7. Remember, it's normal and beautiful for your hair to have movement – let go of the need for excessive control. Hair shouldn't look like a helmet. Movement is sexy.
8. Try castor oil/coconut oil masks + Hot Tresses Rehab Sequence (great for all hair types).
9. Work with your hair's natural texture.
10. Trim when needed. Fewer trims are needed with quality hair CARE products + healthy home-styling habits (research 'heat-free styling' on Pinterest).
✄☠✄☠✄☠✄☠✄☠✄☠✄☠