NATURAL PERFORMANCE INGREDIENTS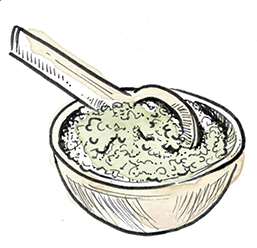 French Green Clay
FRENCH GREEN CLAY is rich in minerals and healing elements, including bentonite, magnesium, calcium, potassium, dolomite, silica, manganese, phosphorous, silicon, copper, and selenium. It literally "drinks" oils, toxic substances and impurities from the scalp. By removing dead skin cells and drawing out impurities, circulation increases and fresh blood is brought to the scalp's surface which stimulates new hair growth from the roots.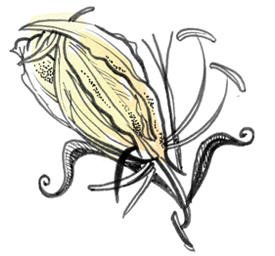 Ylang Ylang Oil
YLANG YLANG is known to stimulate hair growth, thicken the hair shaft while also conditioning hair follicles. It boasts a delicate, uplifting aroma, which when combined with our sophisticated blend of aromatherapy oils and plant essences, cuts out the need for chemical perfumes. Watch your locks transform into long, luscious tresses.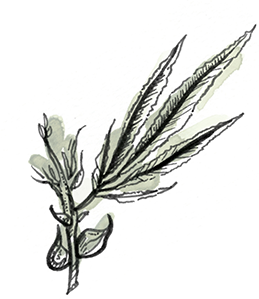 Hemp Protein Extract
HEMP PROTEIN contains hair growth stimulating amino acids. It contains an array of vitamins, minerals, probiotics, antioxidants and enzymes that work synergistically with our other ingredients. Lack of sufficient essential fatty acids is believed to cause brittle hair, dry scalps, which can interfere with hair growth. Hemp contains omega-3 and omega-6 fatty acids, which enhance blood circulation and promote cell growth in the scalp, which is required for the production of new hair follicle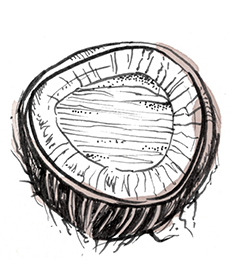 Coconut oil
Leads to healthy, lustrous, long hair. Being a triglyceride of lauric acid, Coconut Oil has a high affinity for hair proteins and, because of its low molecular weight and straight linear chain, is able to penetrate inside the hair shaft to replenish lost proteins and amino acids. It can lubricate the hair to reduce hair fibre friction, which reduces abrasive damage, especially in combing.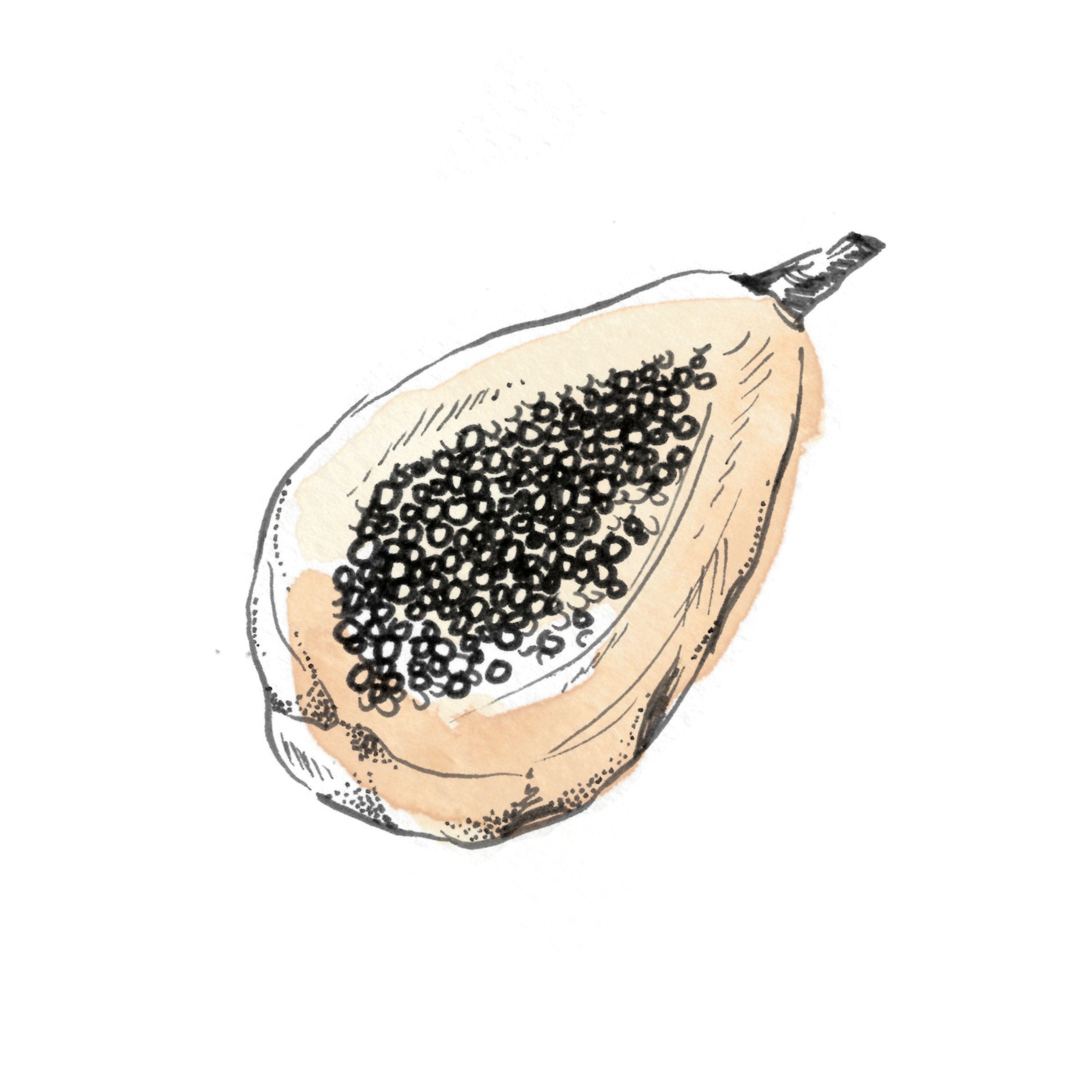 Pawpaw Enzymes (Papain)
PAW PAW ENZYMES (PAPAIN) are proteolytic enzymes found naturally in Paw Paw, which gently disrupt the chemical bonds linking the surface cells to other scalp skin structures and allow for the subsequent removal of dead tissue and increase cell renewal.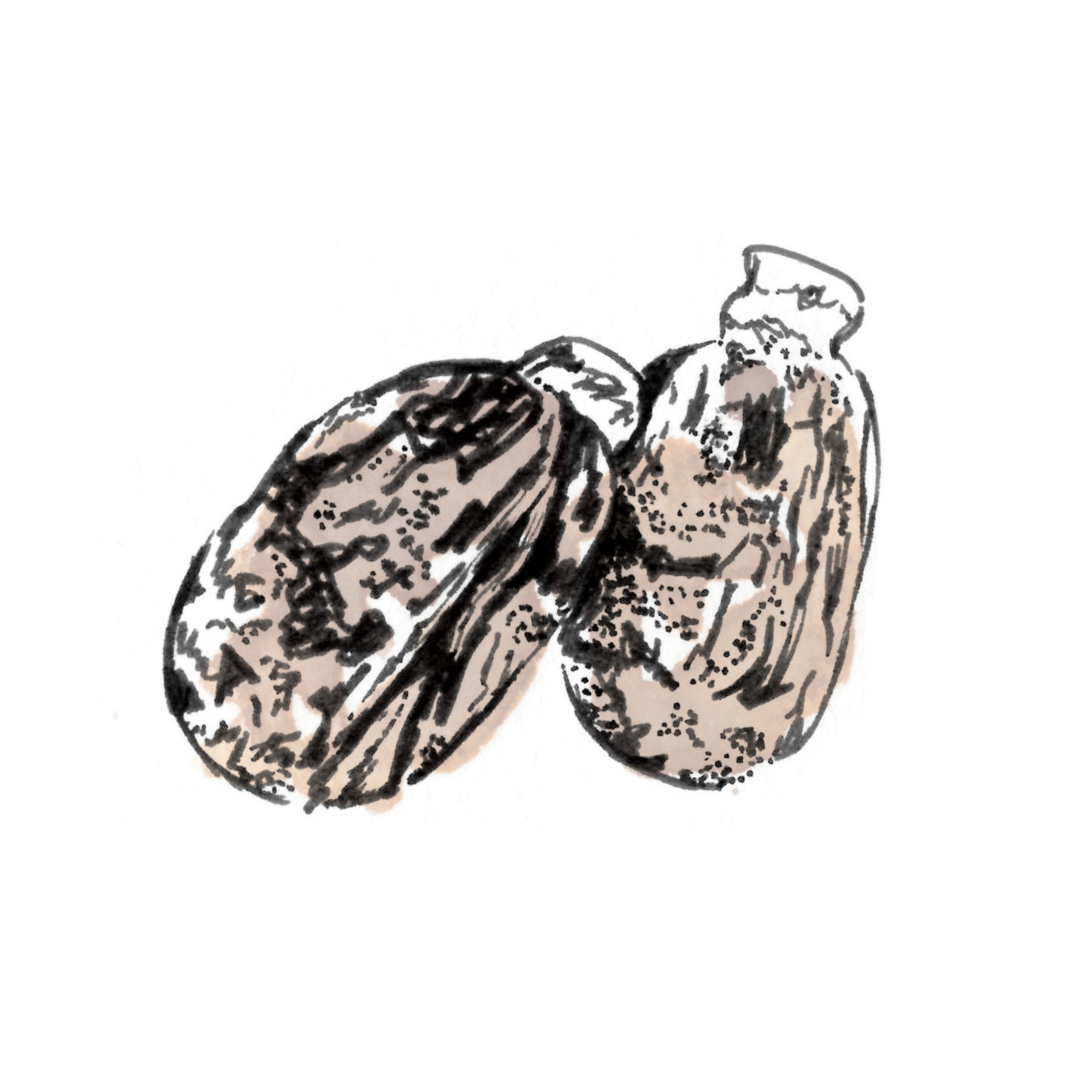 Castor Seed Oil
CASTOR SEED OIL is the Holy Grail of all oils. It contains vital nutrients like Vitamin E, Minerals, Omega-9 Fatty Acids and Proteins. It's a humectant – meaning it attracts and retains moisture to the hair, protecting hair from the washing process itself (and from that once per month heat styling!). Bonus – it encourages new hair growth, better hair and scalp health, more luster and OOMPH!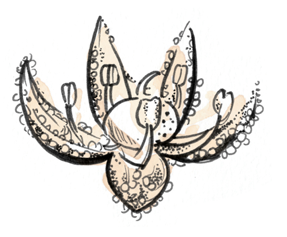 Quinoa Protein Extract
QUINOA PROTEIN is well absorbed and helps build body. It's a complete protein containing all of the essential eight amino acids and hydrolysed Quinoa. It has an enhanced ability to assist in the repair, protection and conditioning of hair. Hair treated with hydrolysed Quinoa looks and feels smoother after one use, retains moisture better, is stronger, shows less signs of damage and has better protected cuticles. Hydrolysed Quinoa is also able to penetrate the hair, strengthening it from the cortex and along the surface.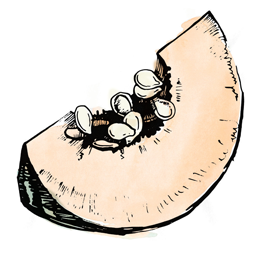 Pamkin Ferment Extract
PUMPKIN FERMENT EXTRACT soothes, protects and moisturises the scalp, which is the garden bed from where hair springs! Often used in professional skin care, lactobacillus/pumpkin ferment extract is a proteolitic fraction of the fermented fruit of cucurbia genus (pumpkin) and lactobaccilus lactis. As well as being a potent antioxidant, the released enzymes that breakdown proteins create both an anti-ageing, exfoliating and smoothing effect on hair follicles.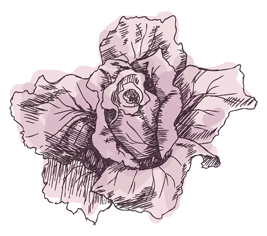 Rose Oil
Pelargonium Graveolens (Rose Geranium) Oil extract is a very good antioxidant for skin, and the parts extracted are usually not fragrant, thus presenting minimal risk of sensitivity.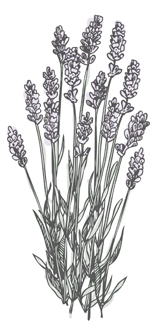 Lavender Oil
Lavandula Angustifolia (Lavender) Oil oil has natural antiseptic and antimicrobial properties, meaning that can help fight bacteria and other microorganisms. Lavender oil can also help soothe an itchy scalp and reduce dandruff.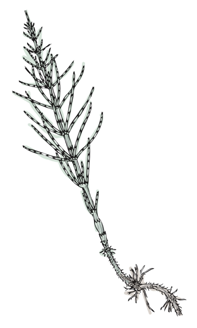 Horsetail Leaf
Equisetum Arvense Extract (Horsetail Extract) is rich in minerals for the hair. Horsetail extract's principal ingredient is the mineral silica, which strengthens hair strands. The mineral silica found in horsetail improves your hair's shine and texture. Horsetail hair growth is made possible by another mineral, selenium. Selenium helps your body process iodine, which regulates hair growth. A deficiency in selenium, for example, can lead to slow or stopped hair growth. Potassium, aluminium salts, alkaloids, bitters, saponins, flavonoids, and aconitic acid are also in horsetail that contribute to its medicinal properties.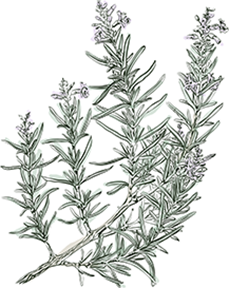 Rosemary Essential
ROSEMARY ESSENTIAL OIL is a follicular elixir that leaves hair soft and shiny. It stimulates and improves scalp circulation thus encouraging GROWTH and even slows hair loss. It's antibacterial, so it gently cleanses hair. Rosemary relieves dandruff and dry, itchy scalps. It even fights premature greys. It's pretty much your hairway to heaven, which is why we use it in our Hot Tresses REHAB range.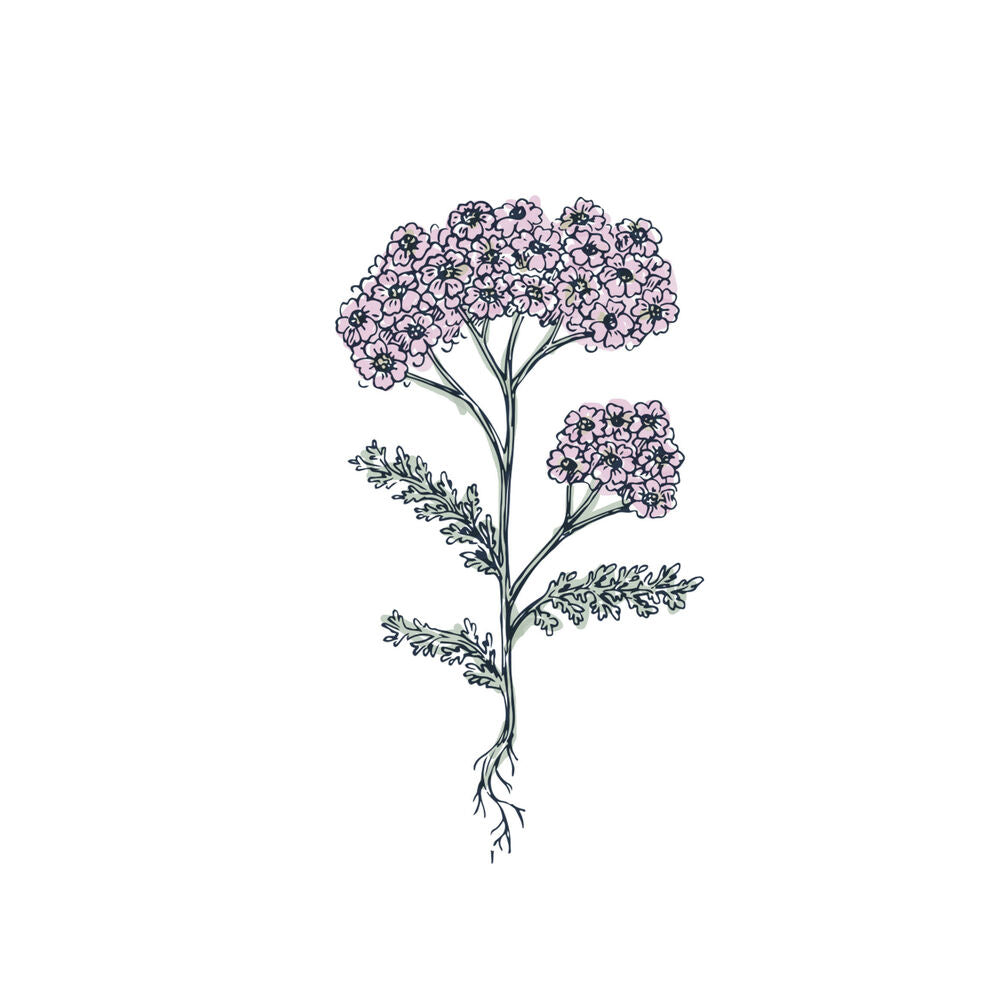 Yarrow
Achillea Millefolium (Yarrow) Extract Achillea Millefolium (Yarrow) Extract is added to a product to reduce the appearance of dry or damaged hair by reducing flaking and restoring suppleness. It is effective for treating dandruff, itchiness, scalp irritation and oily scalp. It has also been shown to help counteract hair loss.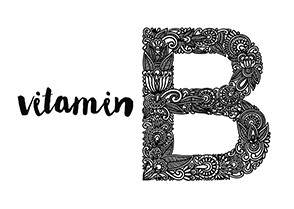 Vitamin B Supplement Boost
VITAMIN B SUPPLEMENT BOOST When it comes to hair, vitamin Bs are the vitamins of all vitamins, which is why we've included a B complex supplement in both our REHAB Conditioner and REHAB Leave-in. Not only do vitamin Bs promote hair growth, but they also boost shine and thickness. Deficiencies of certain B vitamins have been linked to premature greying, hair thinning and breakage.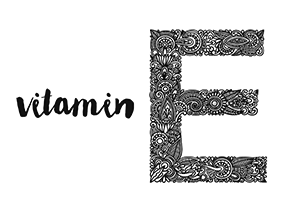 Vitamin E Supplement Boost
VITAMIN E SUPPLEMENT BOOST Vitamin E makes hair appear shinier, brighter and healthier. Aside from better appearance, regular topical application of vitamin E can also make the hair growth faster, which is why we've included this supplement in both our REHAB Conditioner and REHAB Leave-in. Vitamin E is also a powerful antioxidant that is believed to have an anti-ageing affect, helping to prevent premature greying of hair while reducing hair shedding and split ends.

4.9 out of 5 Customer Reviews
12 FREE
OUR INGREDIENT BLACKLIST
Animal derivatives are not uncommon in hair care — from hooves, animal hair, horns, scales, and other keratinized animal parts
NO parabens Scientific Studies indicate that there may be a link between the ingestion of parabens and certain forms of cancer.
Long chain silicones build up and can cause clogging of the hair follicles, resulting in poor scalp health and hair loss.
Artificial Dyes not only cause skin irritation but can also exacerbate skin conditions.
Detergents and chemicals used to boost foaming can cause skin irritation, allergies, rosacea, and eczema
EDTA when in contact with the skin can cause severe blistering, peeling, or red skin rash.
Non-farmed Palm oil heavily contributes to deforestation and is driving orangutans to extinction.
When exposed to the skin and scalp, it can cause allergic reactions, including eye problems and dry hair and skin.
Some studies suggest that mineral oils disruptive effect on the skin could impact healthy hair growth.
Propylene Glycol does not evaporate easily and can therefore dehydrate the hair and cause side effects for the skin and scalp.
NO sodium lauryl sulfate SLES & SLS
Sodium Lauryl Sulfate (SLS) and Sodium Laureth Sulfate (SLES) may contribute to cell damage and excess stripping away of natural oils and hair proteins.
Products that have "fragrance" on their label can contain thousands of hidden chemicals, which can irritate the skin and scalp, leading to hair loss
Sulfates often irritate and dry out hair follicles, which can result in flaking that's misdiagnosed as dandruff
Research suggests DEA causes allergies, skin toxicity, hormone disruption and inhibited fetal brain development.