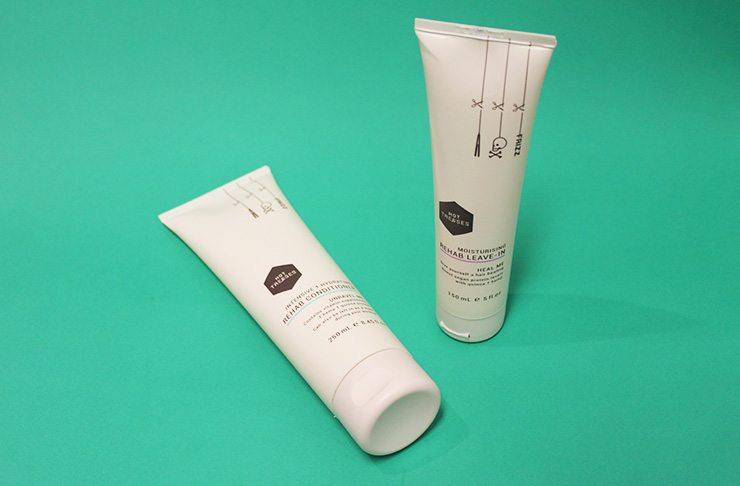 BEAUTY DUMMY | WE ROAD TEST HOLLYWOOD'S CULT HAIR BRAND
As a self-proclaimed beauty junkie, as soon as a new product hits the market it's in my hands the very next day. No one needs more than one face serum (or sheet mask for that matter), let alone an arsenal of shampoo and conditioner that could last through an apocalypse, yet my bathroom cupboard clearly states otherwise. What can I say, I have a problem…
So, when word hit my desk that a 'cult' hair brand, Hot Tresses had been included in this year's Oscars goodie bag (yes, the very ones that your fave movie stars get to take home while clutching their golden statues), I knew I had to get a hold of it.
Hot Tresses have somehow persuaded a market where we're all told that only products with hard-working chemicals get the results us ladies crave—I mean, who doesn't want hair like Gigi? I know I do, and I'll try to get it by any means possible—and have steadily gained a dedicated following promising beautiful hair using only organic ingredients. They are vegan friendly, sulphate free and they don't test on animals. Clearly, I needed to swat up on this Hot Tresses potion…
DAY 1
There are many things about myself that I wish to improve; my stubborn muffin top, for one, is a direct result of working at a company where eating is considered a genuine hobby, and I'd love to tan just once in my life (damn you pasty English skin!), but I'll be honest, I quite like my hair. It's straight but not limp, but I've not been kind to it over the years, with endless dye jobs and straightening the ends of my hair to make them neater (a big hair no no, I know), and yet, somehow my tresses love me unconditionally and always manage to look, well, pretty okay.
With this in mind, when you find a good shampoo brand that gives good tszuj and decent shine and doesn't weigh your strands down, we as consumers are incredibly loyal… So I was (slightly) sceptical, if simply a little hesitant. I was about to turn my back on my fave hair products; how will I survive this? What if I get really bad hat hair, or it somehow messed up my colour? The horror…
Here goes nothing…
For one, it smells delicious; delicate, and not overpowering. Brownie points there. I'm definitely loving how shiny it makes my hair, and my ends look noticeably less, well, shit. I know it's (very) early days, but I had to ask myself, 'am I on to a good thing here'?
DAY 4
Bearing in mind I try not to wash my hair every day, this is the fourth wash using Hot Tresses, and I have to admit, I'm really quite liking it. For one, my hair is noticeably shinier, but most interestingly, I'm finding myself not having to reach for my straightening irons. Seriously, how is it doing that?
DAY 10
I'll admit it, I'm hooked.
If it's good enough for Hollywood, you're damn right it's good enough for me! Using it 3-4 times a week, I have seen a huge improvement in the condition of my hair (clearly what I thought was healthy-looking tresses was me in total denial?); my ends look as though they've been freshly cut—not a split end in sight, thank you very much—and it has some serious bounce, which is not something I could ever attribute my hair to being before.
A hot tip: Use the Rehab Conditioner as an intensive hair mask twice a week; it's the equivalent of a green juice for your thirsty strands!
SUMMARY
I'll be honest, I don't know that I'll ever be able to give up the plethora of dust gatherers, I mean, hair products that grace my grooming cupboard—I'm a creature of habit, and they're practically family—but I will be making room for some newbies (and pushing the others to the back!).
Hot Tresses certainly lives up to the hype. If you like to pay for something that actually does what it says it does (and who doesn't love that?), and you'd like a clean conscience to match those squeaky clean locks, then, well, you should try it.
What's the worst that could happen? Your hair could look bloody fab, that's what. Gigi; eat your heart out!