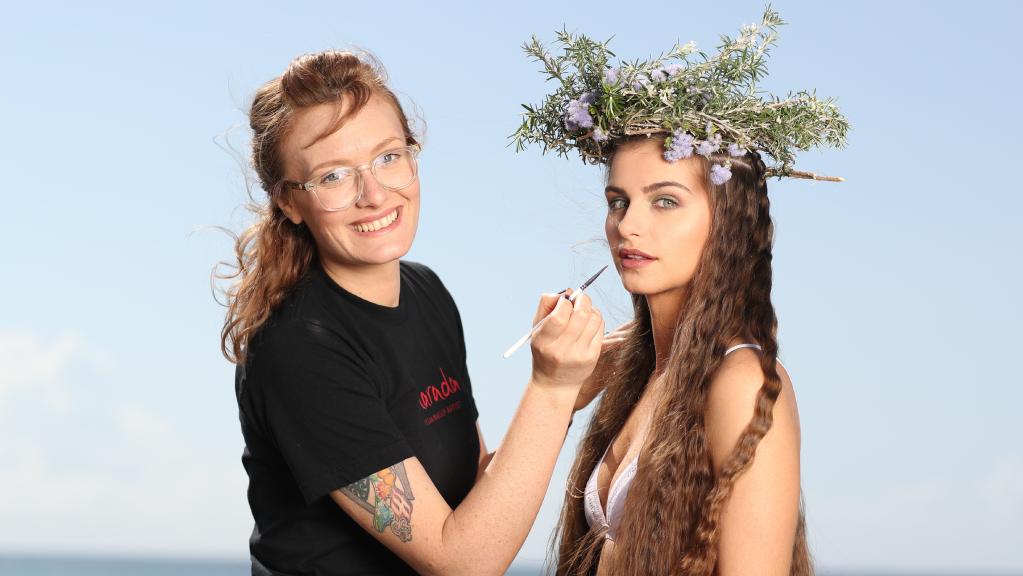 BUYING VEGAN AND ­CRUELTY-FREE BEAUTY PRODUCTS EASIER WITH NEW APP
A GOLD Coast woman hopes to give the beauty industry a makeover with an app that ­reveals which beauty products are tested on animals.
Cruelty-free make-up artist Charada Hawley is developing an app to expand her searchable online data­base, Truly Cruelty Free, which lists more than 700 vegan or ­cruelty-free beauty products worldwide, including local vegan haircare brand Hot Tresses and Byron Bay's Sienna nail polishes.
Ms Hawley said she encouraged women to use cruelty-free cosmetics, yesterday giving Gold Coast model Phoebe Hill a makeover using local beauty products not tested on animals.
"There is absolutely no need for cosmetics to be tested on animals, so more people are wanting at the very least to choose cruelty-free beauty products," she said. "I want it so anyone anywhere can walk into a pharmacy, pick up a product, scan it and find out ­immediately if it's cruelty-free."
She hopes to launch the app before the Federal Government's laws banning animal testing and the sale of cosmetics tested on animals from July 1 next year.